In economic production, in order to improve production efficiency, many industries are involved in the use of automated machinery and equipment, for the increasing dependence of automated machinery and equipment, a variety of different parts of the mechanical equipment, machinery and equipment superiority and equipment parts Processing precision has a direct relationship. In the actual production, the accuracy of the equipment has a direct impact on the molding process.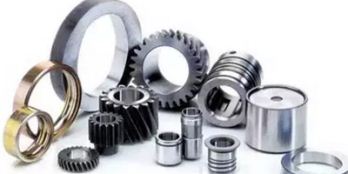 During process the machinery parts, including the turning and other several important processes require manual operation to complete, different manufacturers require different processing accuracy, which will magnify the final assembly error.
For the purpose of ensuring the accuracy of equipment,we produce the machine tool,and produce machinery parts by ourselves machine tool.then make sure of the parts of the vertical, parallelism, concentricity,
eliminating the general machine tool Many times up and down the machine caused by the accumulation of large problems.
Advanced and professional processing technology, improve accuracy of parts processing, all parts were produced by own machinery tools, so the assembly process in the assembly error is small, smooth and fast. assembled equipment only need once test that is Can be successful, increase of equipment life, so that customers in the use of the process more at ease, no worries for customers to use safety. increase production, high efficiency, energy saving, high product quality, more user-friendly operation, easy to use, provide a reliable Guarantee.
Electric screw press parts processing quality is very important. Because the machining accuracy of the parts will have a great impact on the performance and product quality of the electric screw press machine, it will greatly affect the overall performance of the machine during operation. Therefore, in the process of machining, the processing technology must be Strict requirements, the only way to better ensure the accuracy of parts processing to ensure that the electric screw presses to produce the quality of the product.