With the increasing of industrialization, strong vibration and noise have done lost of damage,and how to control the damage under a safe level have been the most important tasks for researcher
People who work long near to presses with strong vibrations and noises could experience symptoms such as decreased vision and hearing, dizziness, and vomiting, and are irritating, physically tired, unresponsive, and less productive. Similarly, a strong vibration will cause the failure of electrical components, mechanical structure loosening, mold wear increased, affecting production.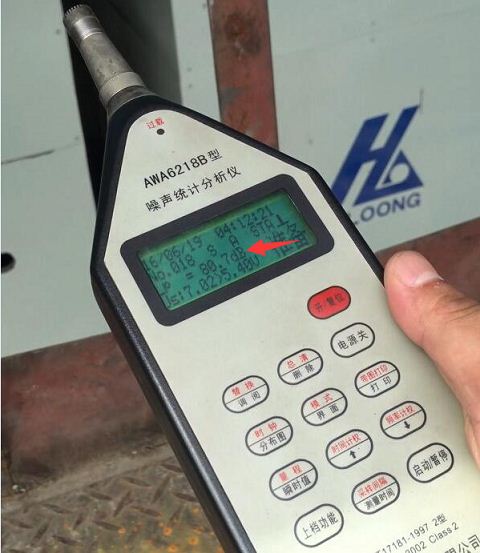 General metal processing machinery can produce 85 ~ 90dB of noise, and mechanical presses in the production and processing of the noise generated will be higher than 90dB. Noise generated in the press movement mechanism, mold, workpiece and transport device processing system.
In order to reduce the noisy of the press, it is necessary to proceed from the fellow four kinds of noise sources, take appropriate measures to minimize the noise.
1, the pressure generated in the framework. Compared with the stamping hammer is not excessive on the ground, can be implemented cheap ground foundation works. Noise and vibration is much lower than the impact hammer.
2, friction press as long as the beginning of production, the motor and the wheel has been rotating, resulting in noise, and servo motor only in the slider when the motor will rotate. And the servo motor is running with little noise. All the servo electric screw press than the traditional press more than 60% energy saving, the noise is greatly reduced, is a safe and energy saving presses.
3, servo electric screw press brake required high pressure gas is very small, red gas generated when the noise is also very small.
4, Zhengzhou Halong presses are manufactured by their own processing and production are strictly in accordance with the process tolerance control of the assembly tolerance is very small, it will make the press coaxial high, so that the mold, the next Mold with better, to reduce the friction between the abrasive noise.
With the application of new materials, the development of new technology, as well as the global emphasis on energy-saving emission reduction, servo electric screw press in these areas unique advantages, the future will gradually replace the traditional press, widely used.