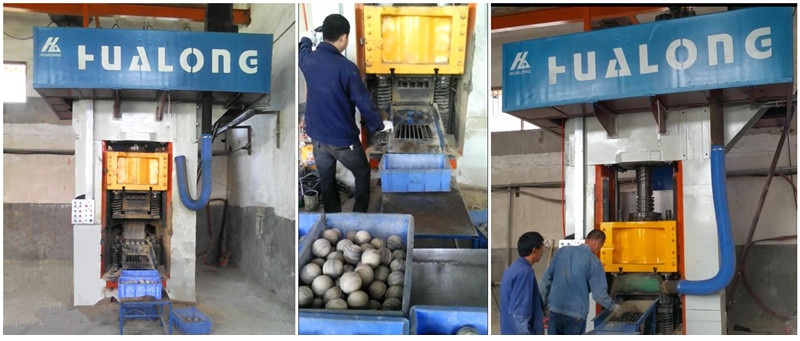 what you see in the picture is 200 ton refractory balls making press machine.
Automatic feeding material,automatic outing,all of this just on button.yes, just put off button to finish all the production process.our refractory ball press machine can realize 6-8 balls once blow(and more balls according to customization).50~80 size of balls every 5~8 seconds, high efficiency, 100% quality rate, Optional Device: Automatic Spray Release Agent.
Haloong 200 ton CNC power press machine is the basic product for refractory industry as it's simple structure,Less damageable parts,reduce the maintenance cost.